Willis Towers Watson Broker Jason Bosley Recognized as a 2023 Finance Power Broker
Jason Bosley, Director, Risk & Broking, Willis Towers Watson
Jason Bosley's brokering philosophy centers upon ensuring that clients are heard and valued and that they view his team as an extension of their internal risk management team.
Because claims or other issues can arise at any time, he focuses on being readily available for clients of all sizes, from small community banks and credit unions to some of the largest banks and insurance companies in the U.S.
"He's exceptional in the work that he does," one enterprise risk manager for a credit union said. "He does an exceptional job of brainstorming with [us] as more of a partnership, rather than a broker."
When Paul Shea, vice president of people for Provident Credit Union, was assembling a D&O coverage stack, Bosley and his team dedicated time to help Shea fully understand what the stack needed to look like, how to build on it and how to educate the company's board on its composition.
"I felt like I could have taken some sort of certification after I was done with that training," Shea said. "It was that amazing!"
Recognized for the high level of service and creative solutions he continually delivers, Bosley was also acknowledged by one bank executive for his ability to use analytics, as well as risk transfer strategies that optimize spin and ultimately support the organization in diversifying its internal capabilities.
2023 Finance Power Broker Winners and Finalists
---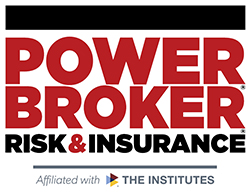 What is a Power Broker?
A Risk & Insurance Power Broker® is an individual who stands out among their peers for the exceptional client work they have delivered over the past year. While brokers play many key roles in the insurance industry and risk profession, a Power Broker® award recognizes problem solving, customer service and industry knowledge.
Our goal is to broadly recognize and promote outstanding risk management and customer service among the brokerage community.
Who selects the winners?
Power Brokers are selected by risk managers based on the strength of the testimonials they provide to a team of 15 Risk & Insurance editors and writers.