Willis Towers Watson Broker James Dorion Recognized as a 2020 At Large Power Broker
James Dorion, Head of Liability Claim Consulting and Carrier Relations, Willis Towers Watson
Many brokers like to boast about their books of contacts in the insurance industry, but it is only when it is put to the service of clients that the value of a network can be really assessed. James Dorion, the head of liability claim consulting and carrier relations at Willis Towers Watson, deserves a Power Broker® award for passing the test with a high grade.
Clients have commended Dorion for putting his relationships with top insurance executives to work at the time of a claim. One of them, for example, had a large third-party property damage claim that went to trial, entailing a significant risk that the damages awarded by the court would be higher than the limits of the insurance policy.
"Before and during the trial, Jim worked tirelessly to convince insurers to settle the case. He managed the negotiations between all the parties involved, thought through problems very well and was accessible on the phone during weekends and at night too," said Samuel Romaninsky, vice president and assistant general counsel of global litigation and risk management at the Harsco Corporation.
"We ended up settling the case within our insurance layer, which in practice amounted to savings of $62 million for the company."
Dorion also made use of his network to speed up the process of recovery of past asbestos-related claims pursued by another client.
He did that in a fraction of the time it would have taken the client.
2020 At Large Power Broker Winners and Finalists
---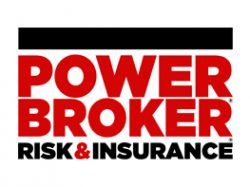 What is a Power Broker?
A Risk & Insurance Power Broker® is an individual who stands out among their peers for the exceptional client work they delivered over the past year. While brokers play many key roles in the insurance industry and risk profession, a Power Broker® award recognizes problem solving, customer service and industry knowledge.
Our goal is to broadly recognize and promote outstanding risk management and customer service among the brokerage community.
Who selects the winners?
Power Brokers are selected by risk managers based on the strength of the testimonials they provide to a team of 15 Risk & Insurance editors and writers.