The Buckner Company Broker Brett Nilsson Recognized as a 2020 Manufacturing Power Broker
Brett Nilsson, Senior Vice President, The Buckner Company
The pet food industry can be a minefield for product liability and other legal issues.
But Brett Nilsson has proven adept at picking his way through them, said the CFO of a pet food manufacturer.
"There's a lot of stuff that we give him that's a challenge, as you can well imagine in this marketplace," said the executive. "He's done some real good work."
Nilsson also has outperformed other brokers in terms of customer service, the executive said.
He particularly appreciates when Nilsson calls periodically to check in, reassuring the executive that his company is top of mind — even though Nilsson may have other clients to consider.
"Over the years we've changed a lot of brokers, but we've stuck with him," the executive said.
On the placement side, Nilsson has helped another client with global operations simplify and expand its coverage provisions.
For a third client, one dealing with government aviation contracts, he placed large surety programs to meet the requirements of projects throughout the country.
2020 Manufacturing Power Broker Winners and Finalists
---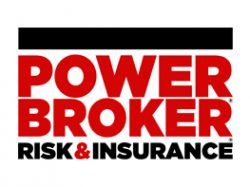 What is a Power Broker?
A Risk & Insurance Power Broker® is an individual who stands out among their peers for the exceptional client work they delivered over the past year. While brokers play many key roles in the insurance industry and risk profession, a Power Broker® award recognizes problem solving, customer service and industry knowledge.
Our goal is to broadly recognize and promote outstanding risk management and customer service among the brokerage community.
Who selects the winners?
Power Brokers are selected by risk managers based on the strength of the testimonials they provide to a team of 15 Risk & Insurance editors and writers.