The Beacon Group Broker Don Dresback Recognized as a 2023 Public Sector Power Broker
Don Dresback, Executive Vice President, The Beacon Group
"Don is an extension of our department." That's how Troy Wilkinson, ARM, insurance specialist, The School District of Palm Beach County, thinks about his broker Don Dresback.
"I work arm-in-arm with [his] team," Wilkinson said. "If you mentioned Don's name anywhere in Palm Beach County," they're going to know who you are talking about.
"He's been a mentor to so many people. He's been a mentor to me," he added. "I think he knows more about the district's insurance than even some of us working in the district."
It's this ability to know his clients and become a household name within their departments that's impressed Wilkinson.
He lauded Dresback for his amazing memory: "If Don doesn't have the answer, chances are he will remember who else in the district already does, because he has talked to so many people within the district at some point."
This year, he helped close a Hurricane Isaac claim that was nine years old. This is the 10th largest school district in the country, and so the claim was large, and it required a ton of back and forth with the State of Florida and FEMA. "Don has been on top of this claim for the better part of nine years and saw it through to completion."
As for Dresback's brokering approach, Wilkinson said the broker is always working with the "best interest of the school district" in mind. "He's always asking us for detailed information, but it's always for a reason. He's working to present us with our best foot forward."
2023 Public Sector Power Broker Winners and Finalists 
---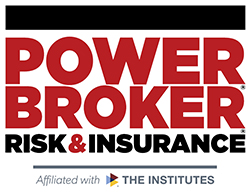 What is a Power Broker? 
A Risk & Insurance Power Broker® is an individual who stands out among their peers for the exceptional client work they have delivered over the past year. While brokers play many key roles in the insurance industry and risk profession, a Power Broker® award recognizes problem solving, customer service and industry knowledge. 
Our goal is to broadly recognize and promote outstanding risk management and customer service among the brokerage community. 
Who selects the winners? 
Power Brokers are selected by risk managers based on the strength of the testimonials they provide to a team of 15 Risk & Insurance editors and writers.