Risk Strategies Broker Gabriela Clent Recognized as a 2023 M&A Power Broker
Gabriela Clent, Senior Vice President, Private Equity Division, Risk Strategies
Finding the most effective solutions for her clients has always been top of mind for Gabriela Clent.
Robert Flavin, CFO of Converge Midstream LLC, celebrates Clent's service-oriented approach: "Our company's annual renewal was on July 1. Gabriela worked diligently with the property, casualty and liability markets, both in the U.S. and in London, to provide me with early feedback on how premiums where shaping up for this renewal."
With Clent's early reports, Flavin was able to advise Converge's board and owners on the consequences and impacts of the insurance renewal on its business and cash flows. Chris Bridgnell, CFO of Douglas Products, said Clent has helped his company with two acquisitions and also assisted in the divestiture of a major division: "Gabriela did all the insurance due diligence of the acquisitions quickly, efficiently and without a lot of assistance by me. She has been terrific in helping us with the sale of one of our divisions." T
he company buying the division was very particular and detailed with the diligence questions, and Clent was able to answer all of them very quickly and efficiently. "Diligence can be very hard and time-consuming but Gabriela knew what areas to focus on," Bridgnell said. "We are in the chemical industry, and Gabriela understands the nuances involved with this industry. Moreover, we are owned by a private equity sponsor, and she understands how to handle the needs of this type of ownership."
2023 M&A Power Broker Winners and Finalists
---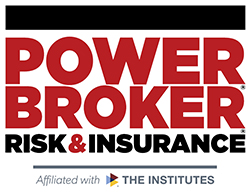 What is a Power Broker?
A Risk & Insurance Power Broker® is an individual who stands out among their peers for the exceptional client work they have delivered over the past year. While brokers play many key roles in the insurance industry and risk profession, a Power Broker® award recognizes problem solving, customer service and industry knowledge.
Our goal is to broadly recognize and promote outstanding risk management and customer service among the brokerage community.
Who selects the winners?
Power Brokers are selected by risk managers based on the strength of the testimonials they provide to a team of 15 Risk & Insurance editors and writers.