Risk Strategies Broker Danielle Pangburn Recognized as a 2023 Private Client Power Broker
Danielle Pangburn, Assistant Vice President, Risk Strategies
It was like finding car insurance for a 17-year-old with a new Ferrari. But it might have been even harder: Trying to find coverage for a yacht with a special high-speed drive for a person who had never owned a yacht.
"If there is a situation that makes it nearly impossible to insure something, the family that I work for will be in that situation," said the controller for the family office of the person who bought the yacht. The finance company steered the family toward its preferred insurance broker, the controller said. But after the broker struck out with six insurers — even though the yacht owner was hiring a professional captain — the controller turned to Danielle Pangburn.
"She had it covered within 30 days," the controller said.
It's not the first time Pangburn has come through for the family, the controller added. They own multiple properties in high-risk areas, including a ranch in fire-prone Colorado. The insurer wanted to double the premium for the ranch at its first renewal, the controller said. But Pangburn worked it back to the original cost thanks to her research into new manmade ponds on the property.
For an estate manager, Pangburn has emerged as a valuable resource on insurance matters. The estate manager's client has an extensive car collection, valuable artwork and homes around the world. "She's just done a very good job of making sure all the t's are crossed i's are dotted," the estate manager said.
2023 Private Client Power Broker Winners and Finalists
---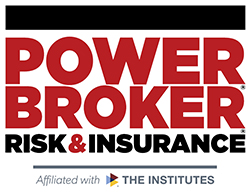 What is a Power Broker?
A Risk & Insurance Power Broker® is an individual who stands out among their peers for the exceptional client work they have delivered over the past year. While brokers play many key roles in the insurance industry and risk profession, a Power Broker® award recognizes problem solving, customer service and industry knowledge.
Our goal is to broadly recognize and promote outstanding risk management and customer service among the brokerage community.
Who selects the winners?
Power Brokers are selected by risk managers based on the strength of the testimonials they provide to a team of 15 Risk & Insurance editors and writers.