RCM&D Broker Kevin Carnell Recognized as a 2023 Health Care Power Broker
Kevin Carnell, Chief Legal Officer/Health Care Corporate Division Director, RCM&D
For clients of Kevin Carnell, captives go the extra mile, thanks to his ability to generate innovative ideas.
"[Kevin] is always coming up with innovative uses for [our] captive," said Susan Martielli, vice president for legal services, Greater Baltimore Medical Center. The center's captive is based in Bermuda, a prominent domicile for health care captives.
"He's brought new ideas to take to [our] board on what to do with the captive," Martielli continued. With deductibles in the center's captive, she explained, it can be used to fund other initiatives in creative ways.
"[This creativity is] what stands out for us," said Susan Perna, vice president of risk management for ChristianaCare. For the health care system, which is large and complex, risk quickly shifted at the beginning of the pandemic, which meant "changing its care delivery and securing the right insurance for new exposures," said Perna.
During this time, "Kevin was very creative in coverage options and was driving towards the most efficient options," rather than just securing coverage, Perna said. And when Carnell knows that it'll be of benefit to his clients, he brings in outside sources: "He always has the ability to find other entities or clients that are working on similar cutting-edge initiatives."
Carnell garners a certain respect among his team and his clients, another quality that makes him Power Broker-worthy, said Meg Garrett, former vice president of risk management for Johns Hopkins Hospital: "People wait in the room for Kevin to speak up."
2023 Health Care Power Broker Winners and Finalists
---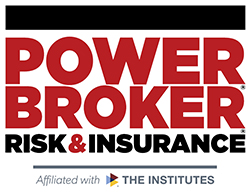 What is a Power Broker?
A Risk & Insurance Power Broker® is an individual who stands out among their peers for the exceptional client work they have delivered over the past year. While brokers play many key roles in the insurance industry and risk profession, a Power Broker® award recognizes problem solving, customer service and industry knowledge.
Our goal is to broadly recognize and promote outstanding risk management and customer service among the brokerage community.
Who selects the winners?
Power Brokers are selected by risk managers based on the strength of the testimonials they provide to a team of 15 Risk & Insurance editors and writers.