Marsh McLennan Agency Broker Claudia Kundrod Recognized as a 2022 Private Client Power Broker
Claudia Kundrod, Vice President, Senior Client Advisor, Marsh McLennan Agency Private Client Services
Claudia Kundrod could have stopped with, "This policy doesn't cover it."
But she didn't, and that impressed a private wealth adviser who shares clients with her.
The situation at hand involved a wealthy client who paid a lot of money to buy and customize a Florida home that turned out to be "garbage," the adviser said. While the carrier did not cover any claims, Kundrod had the insurer inspect the property and write a report in pursuit of remedies from the
homeowners' association.
"She cares to help find the solution even if the solution isn't paying an insurance claim," said the adviser. "It's navigating and advocating for the client to get things done."
For other clients of the adviser, Kundrod has coordinated coverage with Marsh for areas ranging from yachts to workers' compensation. "That's not her lane," the adviser said. "But as the relationship manager, she connects us and drives the overall client experience within Marsh."
Kundrod also is adept at cutting through the complexity, said an executive who handles insurance for a family office.
"She's my go-to person," the executive said. "We have a lot of variety, a lot of issues that come up and sometimes they can be challenging. Sometimes they're very simple. She's able to pull that all together."
2022 Private Client Power Broker Winners and Finalists
---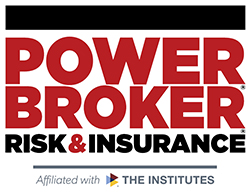 What is a Power Broker?
A Risk & Insurance Power Broker® is an individual who stands out among their peers for the exceptional client work they delivered over the past year. While brokers play many key roles in the insurance industry and risk profession, a Power Broker® award recognizes problem solving, customer service and industry knowledge.
Our goal is to broadly recognize and promote outstanding risk management and customer service among the brokerage community.
Who selects the winners?
Power Brokers are selected by risk managers based on the strength of the testimonials they provide to a team of 15 Risk & Insurance editors and writers.