Marsh Broker Yan Veytsman Recognized as a 2022 Traditional Energy Power Broker
Yan Veytsman, Senior Account Executive, Marsh
All brokers have multiple clients, and all clients have multiple challenges; it's the rare broker who can make a client feel as if they are his only account.
But Marsh's Yan Veytsman has this skill down pat.
One diversified energy company had a storm of challenges in 2021, including new and old litigation as well as recapitalization.
"We had a very difficult renewal," said the general counsel. "Beyond the complications specific to our company, our segment of the energy sector does not have a deep market in which to place coverage. Premiums are high and options are limited."
Given the complexities inside and out, most brokers would have been content to achieve any kind of placement and call it a victory.
"Yan developed a whole new way to structure our tower," said the attorney. "He was successful in reducing the premium increases to less than what we had been expecting."
Without disclosing any details of the legal activity, the attorney lauded Veytsman's support of those efforts – as if the redesign of the tower and the renewal were not already more than a full load.
The client company needed to get input from, or insight on underwriters on several different aspects of the litigation. In some cases that was formal approval, in others it was much more conceptual.
Being circumspect, the attorney praised Veytsman for being equally adept at science and art: securing agreements and exploring themes and ideas informally
2022 Traditional Energy Power Broker Winners and Finalists
---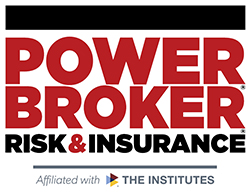 What is a Power Broker?
A Risk & Insurance Power Broker® is an individual who stands out among their peers for the exceptional client work they delivered over the past year. While brokers play many key roles in the insurance industry and risk profession, a Power Broker® award recognizes problem solving, customer service and industry knowledge.
Our goal is to broadly recognize and promote outstanding risk management and customer service among the brokerage community.
Who selects the winners?
Power Brokers are selected by risk managers based on the strength of the testimonials they provide to a team of 15 Risk & Insurance editors and writers.