Marsh Broker Thomas Campisi Recognized as a 2020 Education Power Broker
Thomas Campisi, Vice President, Placement Specialist, Marsh
College campuses can sprawl for many acres and contain numerous buildings, each with their own unique risks. These large property programs can be tricky to insure.
When a group insurance client experienced several large property losses, Thomas (TJ) Campisi, vice president, placement specialist at Marsh, stepped up to the plate and led it through a challenging, hard market renewal. On top of those challenges, its lead insurer told it that they would no longer be continuing with its program.
"We knew early on that we would have a challenging renewal. We had experienced a large library loss. To just have one loss, that's not so bad, but we had several other large losses during that period," said Carla Ahrens, property program manager for the Midwestern Higher Education Compact.
"TJ stepped in and he was quick to make recommendations to our team on how to market our program, how we could go out to carriers and tell them our story. He was determined to get us through this renewal."
To find a property insurance program, the compact looked to carriers outside of the United States, including several in European countries and one in Bermuda. Throughout the process, Campisi worked to support his client and offer creative solutions.
"TJ is incredibly creative, consistently thinking of new ways to approach our program and deliver value to our members," said Jennifer Dahlquist, vice president of the Midwestern Higher Education Compact.
2020 Education Power Broker Winners and Finalists
---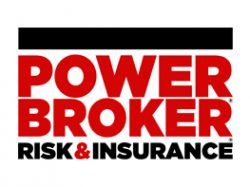 What is a Power Broker?
A Risk & Insurance Power Broker® is an individual who stands out among their peers for the exceptional client work they delivered over the past year. While brokers play many key roles in the insurance industry and risk profession, a Power Broker® award recognizes problem solving, customer service and industry knowledge.
Our goal is to broadly recognize and promote outstanding risk management and customer service among the brokerage community.
Who selects the winners?
Power Brokers are selected by risk managers based on the strength of the testimonials they provide to a team of 15 Risk & Insurance editors and writers.