Marsh Broker Scott Smidlein Recognized at a 2023 Utilities Power Broker
Scott Smidlein, Senior Vice President, Marsh
"Scott [Smidlein] provided exceptional service to our firm in the placement of our property insurance program, which we renewed in April 2022," said one insurance program manager.
"Scott led us through the renewal seamlessly, maintaining strong relationships with our core markets and making few changes to the panel to optimize pricing, terms, and the balance between domestic and foreign participation. He provided excellent advice to optimize standalone terrorism to broaden our coverage at more economical pricing. and he facilitated the placement of cyber gap coverage to offset the impacts of new and expanding cyber exclusions imposed by some markets. Scott communicates very well and appears to maintain very positive relationships with underwriters, which in turn leads to better results for our utility."
Another client related a story of redemption: "Getting a high quote from a certain carrier is okay," the treasury officer said, "but getting a refusal to bid is bad. Two years ago we could barely find capacity to fill our program. Scott did yeoman·s work with us, and in our 2022 renewal, we were over-quoted by almost a third. Credit to him for bringing in the companies that we wanted."
But Smidlein wasn't content with that result.
He was then "very strategic in determining what markets to have in our program," the treasury officer added. "We could have eliminated the London markets. because they tend to be expensive. but we didn't want to. With Scott's guidance, we got good value for our premium dollars overall."
2023 Utilities Power Broker Winners
---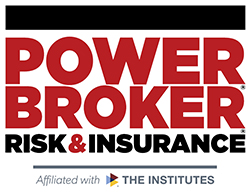 What is a Power Broker?
A Risk & Insurance Power Broker® is an individual who stands out among their peers for the exceptional client work they have delivered over the past year. While brokers play many key roles in the insurance industry and risk profession, a Power Broker® award recognizes problem solving, customer service and industry knowledge.
Our goal is to broadly recognize and promote outstanding risk management and customer service among the brokerage community.
Who selects the winners?
Power Brokers are selected by risk managers based on the strength of the testimonials they provide to a team of 15 Risk & Insurance editors and writers.