Marsh Broker Randall Hollomon Recognized as a 2022 Marine Power Broker
Randall Hollomon, Senior Vice President, Marsh
Broker Randall Hollomon "was heroic in placing our excess coverage in 2021," the director of risk management for one major maritime operator said.
"There are 108 carriers that play on our primary and excess liability programs, and Randall had to dance delicately amongst all of them to build the tower to the appropriate level.
"Randall's constant negotiating, while keeping us posted, was fascinating and demonstrated his true talents. I am not sure any other broker would have been able to achieve this and keep the premiums at an acceptable level."
The CFO of an international port operations company noted: "Randall has been in our account since our company inception almost a decade ago. He has been instrumental in placing a significant portion of our account in the marine market, and we have benefited with better terms and premium.
"We have acquired significant assets that changed the risk and complexity of our account," the CFO added.
"Randall stepped up and acted as our key relationship person and helped us secure appropriate coverage in a challenging market. He brought in new capacity, and he bifurcated our risk to place capacity with those underwriters that were more competitive. We ended up with a program that was a bit more complex but satisfied our requirements. I have one demand from Marsh as our broker of record: I want Randall front-and-center in our account and in every renewal."
2022 Marine Power Broker Winners and Finalists 
---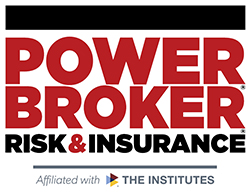 What is a Power Broker? 
A Risk & Insurance Power Broker® is an individual who stands out among their peers for the exceptional client work they delivered over the past year. While brokers play many key roles in the insurance industry and risk profession, a Power Broker® award recognizes problem solving, customer service and industry knowledge. 
Our goal is to broadly recognize and promote outstanding risk management and customer service among the brokerage community. 
Who selects the winners? 
Power Brokers are selected by risk managers based on the strength of the testimonials they provide to a team of 15 Risk & Insurance editors and writers.