Marsh Broker Pamela McElroy Recognized as a 2020 Workers' Comp Power Broker
Pamela McElroy, Vice President, Sr. Claim Advisor, Marsh
When companies merge, friction can arise when they don't have the same approach to adjudicating workers' comp claims, which can lead to missteps and out-sized claim awards.
Broker Pamela McElroy had to face the situation head-on when a tricky claim brought two clients and their TPA to a stalemate.
One company was in the habit of allowing individual business units to have input on claim settlements, while the company charged with managing claims was accustomed to directing claims to its TPA with little or no business unit input.
McElroy, who had good relationships with all parties involved, was asked to help untangle the knot, which she did by getting the parties to open up.
She discovered the injured worker's employer had strong feelings about settling the claim given the worker's failed drug test and history of drug use.
The managing company, on the other hand, thought it was too risky to go to a hearing, given other relevant facts of the case.
McElroy "was able to get both parties on the same page," explained one of the clients involved, by helping everyone to understand the ins and outs of the applicable law, as well as how the arbitrator was likely to rule, regardless of the drug details.
"Using a big-picture approach to servicing clients helps me balance the inter-workings of each client to provide options and suggestions, recognizing there are few absolutes in WC claim management," wrote McElroy in her Power Broker application.
2020 Workers' Compensation Power Broker Winners and Finalists
---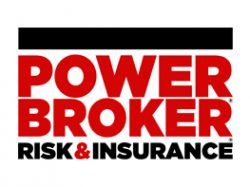 What is a Power Broker?
A Risk & Insurance Power Broker® is an individual who stands out among their peers for the exceptional client work they delivered over the past year. While brokers play many key roles in the insurance industry and risk profession, a Power Broker® award recognizes problem solving, customer service and industry knowledge.
Our goal is to broadly recognize and promote outstanding risk management and customer service among the brokerage community.
Who selects the winners?
Power Brokers are selected by risk managers based on the strength of the testimonials they provide to a team of 15 Risk & Insurance editors and writers.