Marsh Broker Natalie Gomez Recognized as a 2023 Health Care Power Broker
Natalie Gomez, Account Executive, Marsh
Clients of Natalie Gomez are impressed by her eagerness to delve into their risk profiles. This stems from her approach to brokering — which, according to her Power Broker application, involves "becoming an extension of the client's risk management team."
Bree Williams, director of corporate risk at Ventas, recognizes this philosophy in Gomez: "I was so impressed with how she jumped into [our world] and our risks." Gomez met Ventas' complicated and complex set of risks with open arms. Williams noted that, through Gomez's deep understanding of Ventas' exposures and brokering experience, the company had a successful GP and GL renewal.
"What I value from the broker is their knowledge of the space and drawing from previous experience; she's really good at that," Williams said. "I can always count on her to be even-keeled and even-tempered."
Senior housing provider Benchmark Senior Living worked with Gomez to complete a "deep broker RFP," according to the company's enterprise risk manager, Thomas Masiello. Senior housing and health care is a niche market, and the client needed a broker who knew its ins and outs. That broker was Gomez. "Natalie has done such a wonderful job," Masiello said. "She's thoughtful and insightful, and she remains on top of everything."
Again, Gomez's ability to invest herself in her client's business and needs was mentioned: "That makes her so distinguished; I'm really honored to work with her," Masiello said. "I want the world to understand how valuable she is."
2023 Health Care Power Broker Winners and Finalists
---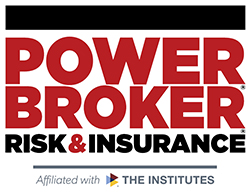 What is a Power Broker?
A Risk & Insurance Power Broker® is an individual who stands out among their peers for the exceptional client work they have delivered over the past year. While brokers play many key roles in the insurance industry and risk profession, a Power Broker® award recognizes problem solving, customer service and industry knowledge.
Our goal is to broadly recognize and promote outstanding risk management and customer service among the brokerage community.
Who selects the winners?
Power Brokers are selected by risk managers based on the strength of the testimonials they provide to a team of 15 Risk & Insurance editors and writers.