Marsh Broker Michael Serricchio Recognized as a 2020 Captives Power Broker
Michael Serricchio, Managing Director, Marsh Captive Solutions
If you ever needed a tutorial on the vital role insurance and insurance brokers play in backstopping businesses and livelihoods, consider the following: In consulting with one of the largest life insurance companies in the country, Marsh's Michael Serricchio discovered the company had a massive gap in its insurance coverage around cyber and terrorism risk.
In addition to the insurance coverage issue, the company needed a more disciplined understanding of TRIA, the federal government's terrorism risk insurance program. In the event of a terror attack, the government backstop kicks in when the aggregate insured loss across all impacted insurers exceeds, initially, $120 million, with increases of $20 million per year up to $200 million in 2020.
Employing his law degree, tax accounting background and knowledge of cyber risk, Serricchio helped the company put together a captive that would meet the company's needs and leave it eligible for backing from TRIA.
Of his knowledge of captives and their potential, one client said of Serricchio: "He has it down like the back of his hand. I don't think there was one time where he had to look anything up."
A prominent Vermont captive regulator shared that Serricchio is highly creative, responsive and, perhaps most importantly of all, transparent.
When Vermont regulators are trying to turn around an application in a short window, they know that Serricchio is a reliable consultant to hit the deadline and be in compliance.
2020 Captives Power Broker Winners and Finalists
---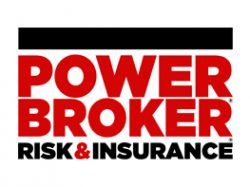 What is a Power Broker?
A Risk & Insurance Power Broker® is an individual who stands out among their peers for the exceptional client work they delivered over the past year. While brokers play many key roles in the insurance industry and risk profession, a Power Broker® award recognizes problem solving, customer service and industry knowledge.
Our goal is to broadly recognize and promote outstanding risk management and customer service among the brokerage community.
Who selects the winners?
Power Brokers are selected by risk managers based on the strength of the testimonials they provide to a team of 15 Risk & Insurance editors and writers.