Marsh Broker Matthew Kern Recognized as a 2023 Environmental Power Broker
Matthew Kern, Senior Vice President, Marsh
Placing coverage for a property with environmental exposures can be tricky. Placing coverage for a diverse and ever-changing portfolio of properties with a variety of different environmental exposures? That takes a broker like Matthew Kern.
The carrier for Lincoln Property Company — a REIT with just such a portfolio — was not willing to add new properties to its pollution legal liability policy without carving out exclusions for some significant environmental concerns. So, after taking over the file, Kern turned to other carriers to place stand-alone policies with few or no exclusions for these complicated risks.
"Matt has put together an incredible environmental program for us," said Danny Downs, the company's director of risk management. "The coolest thing about Matt is his ability to work in extremely tight timeframes. In one particular case, I had only one day's notice before we purchased a very large property in an area with radon exposure, and he took care of it and got me the coverage we needed.
"Matt is a leader in the environmental industry overall," Downs added.
Jennifer Smith, risk manager at medical equipment sterilization company Steris, also praises Kern's commitment to knowledge: "Matthew not only stays connected and informed regarding his field — he stays connected and informed regarding the subjects most important to us. He knows our business well, and the impact of that cannot be understated."
2023 Environmental Power Broker Winners and Finalists
---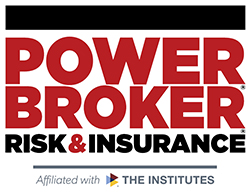 What is a Power Broker?
A Risk & Insurance Power Broker® is an individual who stands out among their peers for the exceptional client work they have delivered over the past year. While brokers play many key roles in the insurance industry and risk profession, a Power Broker® award recognizes problem solving, customer service and industry knowledge.
Our goal is to broadly recognize and promote outstanding risk management and customer service among the brokerage community.
Who selects the winners?
Power Brokers are selected by risk managers based on the strength of the testimonials they provide to a team of 15 Risk & Insurance editors and writers.