Marsh Broker Liza Webster Recognized as a 2023 Environmental Power Broker
Liza Webster, Senior Vice President, Marsh
Managing the cost of a client's premiums once can be relatively straightforward, particularly if they're overpaying. Doing it twice is much harder — especially as capacity shrinks. That's what Liza Webster's client with a large real estate portfolio faced; because it was so heavily marketed during the previous cycle, matching its premium goals in a hardening market was an added challenge.
Many of the client's properties had a dry cleaner on site — a category frequently subject to broad exclusions. Webster negotiated a tiered self-insured retention structure (SIR) that reflected these cleaners' years of operation and whether they were located in a state fund eligible location, ultimately submitting over 4,000 environmental reports. In the end, the carrier agreed to remove exclusions or decrease elevated SIRs for about half the applicable properties, allowing the client to meet its ambitious premiums target.
"We haven't encountered anybody in the business who has the depth of knowledge that she does," said Donald Birch, EVP and COO, Leggat McCall Properties, a real estate development company that routinely takes on sites with a colorful environmental history. Its previous acquisitions include a building contaminated with PCBs and asbestos that required $35 million in abatement costs before development could begin and a 100-acre site in suburban Boston that had seen 80 years of heavy manufacturing.
"When we begin talking with potential joint venture partners, inevitably, they all know Liza," Birch said. "[It] gives them comfort that we're working with her."
2023 Environmental Power Broker Winners and Finalists
---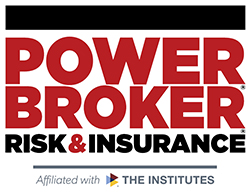 What is a Power Broker?
A Risk & Insurance Power Broker® is an individual who stands out among their peers for the exceptional client work they have delivered over the past year. While brokers play many key roles in the insurance industry and risk profession, a Power Broker® award recognizes problem solving, customer service and industry knowledge.
Our goal is to broadly recognize and promote outstanding risk management and customer service among the brokerage community.
Who selects the winners?
Power Brokers are selected by risk managers based on the strength of the testimonials they provide to a team of 15 Risk & Insurance editors and writers.