Marsh Broker Liza Webster Recognized as a 2022 Environmental Power Broker
Liza Webster, Senior Vice President, Marsh
In April 2020, Liza Webster placed a flexible three-year environmental insurance program for AEW Capital Management, a real estate investment adviser in Boston.
The program's flexibility was put to the test in 2021, said Adam Alpern, AEW's VP of insurance risk management. The test involved both an uptick in dealmaking and a hardening insurance market. 
"She's just been great at adapting to that increased activity," Alpern said, noting that Webster also has been an advocate for AEW when working through both coverage issues and claims.
"We haven't had many claims," Alpern said. "But the couple that we've had had been a little nuanced. She was able to help us ultimately get the carrier to become more flexible, maybe move off of a position that they had originally provided to us."
Webster's underwriting experience also has come in handy, according to another client, the risk manager for a water utility. "We're very busy, and to go on a unicorn hunt doesn't do anybody any favors," the risk manager said. "She's helpful in terms of identifying things we can get and things we can't."
But Webster also has been instrumental in securing difficult policies, the risk manager said. To meet the terms of a recent acquisition, the company needed a pollution liability policy that existing carriers balked at. 
"We're certainly a moving target and she's handled all those situations very well," the risk manager said. "She's unruffled. She's just calm and measured and practical."
2022 Environmental Power Broker Winners and Finalists 
---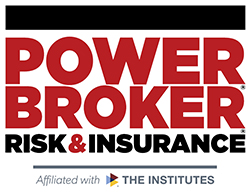 What is a Power Broker? 
A Risk & Insurance Power Broker® is an individual who stands out among their peers for the exceptional client work they delivered over the past year. While brokers play many key roles in the insurance industry and risk profession, a Power Broker® award recognizes problem solving, customer service and industry knowledge. 
Our goal is to broadly recognize and promote outstanding risk management and customer service among the brokerage community. 
Who selects the winners? 
Power Brokers are selected by risk managers based on the strength of the testimonials they provide to a team of 15 Risk & Insurance editors and writers.