Marsh Broker Kate Templin Recognized as a 2020 Hospitality Power Broker
Kate Templin, Vice President, Marsh, Atlanta
Kate Templin gets right to the point about what she says it takes to be a Power Broker: When working on behalf of her clients, if she finds an answer unacceptable, or even simply undesirable, she won't be bringing it to the table until she's uncovered alternative solutions.
One client had a difficult renewal due to its loss experience and general scrutiny surrounding mold and Legionnaires disease. Templin showcased her client's superior stance on environmental compliance and sustainability, yielding results that exceeded the client's expectations: Maintaining a low retention while securing another multi-year deal at a modest premium increase and strong coverage.
In another case, a luxury hotel chain was concerned about its exposure. Templin offered geospatial modeling to help it better understand its actual risk exposure and develop plans and training surrounding those findings.
"I've worked with brokers over the years, and from a service, timeliness and proactive mindset, Kate hits excellent in all three of those categories," said Keith Hansen, vice president, finance, Mandarin Oriental Hotel Group.
"Kate is a wonderful broker, and in the year we've been working with her, she's delivered excellent service and results," added Tom Nix, director, insurance & risk management, at Vail Resorts Inc. "We've weathered the hard market for the past year with Kate's help and good ideas in keeping our program intact."
2020 Hospitality Power Broker Winners and Finalists
---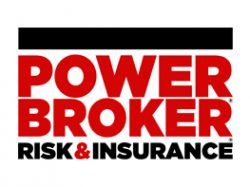 What is a Power Broker?
A Risk & Insurance Power Broker® is an individual who stands out among their peers for the exceptional client work they delivered over the past year. While brokers play many key roles in the insurance industry and risk profession, a Power Broker® award recognizes problem solving, customer service and industry knowledge.
Our goal is to broadly recognize and promote outstanding risk management and customer service among the brokerage community.
Who selects the winners?
Power Brokers are selected by risk managers based on the strength of the testimonials they provide to a team of 15 Risk & Insurance editors and writers.