Marsh Broker Julie Polera Recognized as a 2020 M&A Power Broker
Julie Polera, Vice President, PEMA Practice, Marsh
In the past year, Marsh's Julie Polera produced substantial savings for some sizable clients.
One of her clients, a large construction aggregates firm, had an exceptional claims history and utilized risk control/telematics for its 3,800-unit fleet. The client had a good relationship with its incumbent carrier, but still sought to pursue some alternatives for its insurance program.
Working collaboratively with the markets, Polera was able to put together year-over-year savings of $1.6 million in premium — a 30 % rate reduction — that included a flat collateral requirement with the incumbent carrier.
The solution also involved the creative concept of a "corridor deductible." In the case of one claim that pierced the layers, the firm would pay a higher one-time deductible on that claim to reduce the risk for carriers.
"I think Julie has invested a lot of time in understanding our business," said Todd Swenson, a senior vice president of risk management and safety for Summit Materials.
For another client, Polera went to bat and again produced big savings. This transportation solutions provider was facing a 100 % premium increase on its lead umbrella renewal, an amount that approached $2 million, even though it paid out no losses in the past five years.
So what did Polera do? She obtained optimal program structure and balance, working collaboratively with the markets, and produced a savings of $1.3 million.
2020 M&A Power Broker Winners and Finalists
---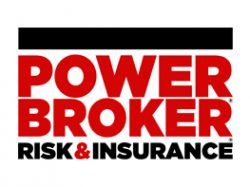 What is a Power Broker?
A Risk & Insurance Power Broker® is an individual who stands out among their peers for the exceptional client work they delivered over the past year. While brokers play many key roles in the insurance industry and risk profession, a Power Broker® award recognizes problem solving, customer service and industry knowledge.
Our goal is to broadly recognize and promote outstanding risk management and customer service among the brokerage community.
Who selects the winners?
Power Brokers are selected by risk managers based on the strength of the testimonials they provide to a team of 15 Risk & Insurance editors and writers.