Marsh Broker Joseph Cianciulli Recognized as a 2020 At Large Power Broker
Joseph Cianciulli, Senior Vice President and Claims Advisor, Marsh
The insurance market is great at paying attention to clients at renewal time. Not so much, however, when there is a claim. So it is always important to depend on someone like Marsh's Joseph Cianciulli, who has been described by clients as a relentless fighter for their claims rights.
"Once insurers are no longer writing your business, and we are talking about claims and litigation, they don't want to give you the time of the day," said Lance T. Morell, the director of risk management at Parx Casino. "Joe is a steadfast voice for us and is able to communicate to insurers that they need to take care of us."
In Morell's view, Cianciulli makes use of an extensive network of contacts and long experience in the market to make the case of policyholders with underwriters when disagreements emerge.
"We had a lawsuit where we had some testimony in the case go a little south. Our insurance company valued the case at one amount, and we valued at another," Morell recalled.
"We thought it was going to breach the maximum of our first level of coverage and kick the excess. Joe was able to effectively communicate with the insurance company … and they then tendered their policy and allowed the excess carrier to get involved. It enabled the resolution of the case before it went into trial.
"Joe is relentless, very intelligent, very creative and very respectful," said Bonnie Cachia, director of global risk and insurance at West Pharmaceutical Services.
2020 At Large Power Broker Winners and Finalists
---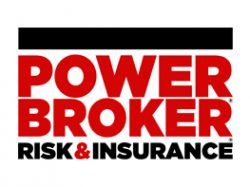 What is a Power Broker?
A Risk & Insurance Power Broker® is an individual who stands out among their peers for the exceptional client work they delivered over the past year. While brokers play many key roles in the insurance industry and risk profession, a Power Broker® award recognizes problem solving, customer service and industry knowledge.
Our goal is to broadly recognize and promote outstanding risk management and customer service among the brokerage community.
Who selects the winners?
Power Brokers are selected by risk managers based on the strength of the testimonials they provide to a team of 15 Risk & Insurance editors and writers.