Marsh Broker Jill Johnstone Recognized as a 2020 Private Client Power Broker
Jill Johnstone, Assistant Vice President, Senior Client Advisor, Marsh
Jill Johnstone wins over clients with honestly, transparency, quick responses and a firm commitment to "never leave them guessing."
"If I feel a client does not need a particular coverage, I tell them and explain why. If I don't have an immediate answer, I communicate this. Regular, scheduled follow up is key," Johnstone said in her Power Broker application.
One family office manager for whom Johnstone serves 10 clients said she's the best service provider she has ever worked with.
Johnstone's willingness to think outside of the box and unwillingness to take no for an answer enables her to secure policies and premiums where other brokers have failed, said the office manager.
"She has been able to push through things we didn't think were possible, and I really think she doesn't just stay within her box," she said.
Johnstone is also known by her clients for her around-the-clock availability, even if that comes at her own personal expense.
In one case, she was able to help a client obtain coverage on a newly acquired vehicle at the end of the year even as she was on the way to festivities.
"As my friend drove, I booted up my laptop, hooked onto my hotspot, and worked with the carrier for them to stamp the paperwork," Johnstone said.
"She's so accessible. She'll be out on vacation responding to emails to the point where we'll tell her to stop … She just cares so much about her clients she wants to ensure everything is taken care of," said the office manager.
2020 Private Client Power Broker Winners and Finalists
---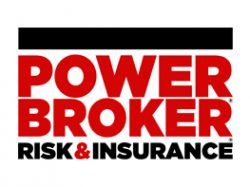 What is a Power Broker?
A Risk & Insurance Power Broker® is an individual who stands out among their peers for the exceptional client work they delivered over the past year. While brokers play many key roles in the insurance industry and risk profession, a Power Broker® award recognizes problem solving, customer service and industry knowledge.
Our goal is to broadly recognize and promote outstanding risk management and customer service among the brokerage community.
Who selects the winners?
Power Brokers are selected by risk managers based on the strength of the testimonials they provide to a team of 15 Risk & Insurance editors and writers.