Marsh Broker James Compton Recognized as a 2022 Utilities Power Broker
James "Jake" Compton, Vice President, Power and Renewables, Marsh
Sometimes clients want options; sometimes they just need an answer. James "Jake" Compton knows when to deliver each.
"Jake represented us as insurance advisor on an acquisition, said an executive of one power company.
"Based on his review of one of the major project documents, he observed that the project's insurance requirements were above the average market range for similar projects, making the economics tighter than expected." Specifically, the insurance premiums were higher than expected. "Jake then presented us some options for us to consider, and lower the required premiums," the client continued.
"The acquisition already had tight economics, and he helped us identify some ways to structure the coverage in such a way that allowed us avoid significant cost increases. It ultimately saved the successful acquisition of the project."
A major utility client that owns a large captive has vast and varied operations with not only huge capital investments but are also highly regulated because its geography presents a significant natural-catastrophe exposure.
Compton was asked to take on the commercial portion of the program just weeks from renewal with very little support from the previous brokerage. That included coordinating insurance and reinsurance placement and timelines, negotiating contracts and agreements, and keeping several internal and external teams working together.
2022 Utilities Power Broker Winners and Finalists
---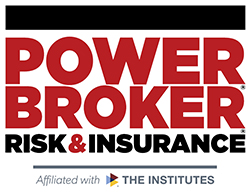 What is a Power Broker?
A Risk & Insurance Power Broker® is an individual who stands out among their peers for the exceptional client work they delivered over the past year. While brokers play many key roles in the insurance industry and risk profession, a Power Broker® award recognizes problem solving, customer service and industry knowledge.
Our goal is to broadly recognize and promote outstanding risk management and customer service among the brokerage community.
Who selects the winners?
Power Brokers are selected by risk managers based on the strength of the testimonials they provide to a team of 15 Risk & Insurance editors and writers.