Marsh Broker Frank Cella Recognized as a 2023 Education Power Broker
Frank Cella, Managing Director, Marsh
Southern Illinois University has three campuses across the state of Illinois. To keep them covered, Peggy Ittner, office of the VPFAA, relies on Frank Cella to get the job done.
"We have a School of Medicine at our Springfield office, and they have always been very interested in our med-mal insurance placement as they are the biggest piece of our program," she explained.
Recently, the Risk Management Committee expressed interest in the excess carrier's ability to offer guidance with physicians who had been named in a suit.
"They found these physicians were under a bit of 'shell shock' and may have been more reserved in the manner in which they treated their patients due to the pending suit. Frank was able to help facilitate a meeting with our excess carrier and not only were they able to offer help and experts in that area, but we met with experts who offered services available in our policy that we did not realize that we had."
Now, the institution has access to physician training for various departments.
"Frank believes the key to success is across-the-board inclusion, meaning he wants everyone in an organization to understand the risks faced and available options," said Julie Groves, director, risk services, Wake Forest University.
Recently, Cella recommended a Risk Financing Optimization study for Wake Forest. The outcome helped clarify the value of the university's coverage with respect to the premiums it pays, and "it gave confirmation to the lines of coverage we carry," Groves said.
2023 Education Power Broker Winners and Finalists 
---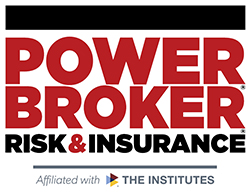 What is a Power Broker? 
A Risk & Insurance Power Broker® is an individual who stands out among their peers for the exceptional client work they have delivered over the past year. While brokers play many key roles in the insurance industry and risk profession, a Power Broker® award recognizes problem solving, customer service and industry knowledge. 
Our goal is to broadly recognize and promote outstanding risk management and customer service among the brokerage community. 
Who selects the winners? 
Power Brokers are selected by risk managers based on the strength of the testimonials they provide to a team of 15 Risk & Insurance editors and writers.