Marsh Broker Derrick Culbreath Recognized as a 2023 Manufacturing Power Broker
Derrick Culbreath, Vice President, Claims Solutions, Marsh
Navigating the complexities of large claims brings peace of mind to insureds who credit the expertise of Derrick Culbreath with helping them to achieve satisfactory resolutions.
When a large manufacturing company was faced with a large litigated claim with significant exposure, Culbreath worked with its general liability carrier to determine the merits of adding an additional insured tender in the event that it involved contractual indemnity with subcontractors.
He assisted in contractual review related to indemnifying their subcontractor and establishing protections such as cost-sharing of defense fees.
The result was an agreement between the client and subcontractor that facilitated a claim resolution within the client's primary layer of coverage.
Bethany Belenski — director of insurance risk management for VF Corporation, a large apparel, footwear and accessories company — praised Culbreath's expertise in the settlement and resolution of a complex product liability claim her company faced.
"Derrick demonstrated expertise and industry knowledge that helped our organization navigate the complexities of the claim while also instilling confidence in the process and strategy," she said.
Culbreath boasts significant experience with risk transfer and contractual indemnity and works hard to bolster his knowledge through continuing education and industry seminars.
2023 Manufacturing Power Broker Winners
---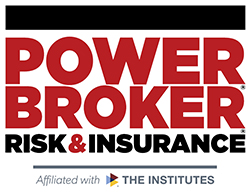 What is a Power Broker? 
A Risk & Insurance Power Broker® is an individual who stands out among their peers for the exceptional client work they have delivered over the past year. While brokers play many key roles in the insurance industry and risk profession, a Power Broker® award recognizes problem solving, customer service and industry knowledge. 
Our goal is to broadly recognize and promote outstanding risk management and customer service among the brokerage community. 
Who selects the winners? 
Power Brokers are selected by risk managers based on the strength of the testimonials they provide to a team of 15 Risk & Insurance editors and writers.