Marsh Broker Deepak Adappa Recognized as a 2020 Technology Power Broker
Deepak Adappa, Senior Vice President, Marsh
One of Deepak Adappa's clients, a large technology organization, was going through its D&O renewal in the face of a transitioning market. It had some issues. One of which was a historical D&O "matter" that was working its way through the towers.
Adding to the troubles was a recent drop in stock value, which got plaintiffs' attorneys trolling to drum up a class action. Carriers wanted no part of the company's risk unless there was exclusionary language around the stock price drop.
Adappa worked out a deal whereby the carriers could retain the exclusionary language, but the client would agree to a coverage buy-back were a claim to be filed. Adappa was able to erect a $250 million tower where initially the team struggled to build a $50 million tower.
Another client had different problems. It had three claims over the past four years that were hitting its policies. Adappa got the carriers to agree to a 25% increase on the policy extension by leveraging its other lines — cyber, E&O, etc.
One carrier in the middle of the tower, however, would not agree to the 25% bump and wanted a 100% increase. With the tension increasing, Adappa was able to replace the balky carrier and save the tower.
"He's been wonderful to work with," a client said. "I just find him to be extremely knowledgeable in the various kinds of coverage that he helps us with. He is a very strategic, thoughtful and out-of-the-box thinker."
2020 Technology Power Broker Winners and Finalists
---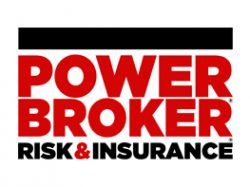 What is a Power Broker?
A Risk & Insurance Power Broker® is an individual who stands out among their peers for the exceptional client work they delivered over the past year. While brokers play many key roles in the insurance industry and risk profession, a Power Broker® award recognizes problem solving, customer service and industry knowledge.
Our goal is to broadly recognize and promote outstanding risk management and customer service among the brokerage community.
Who selects the winners?
Power Brokers are selected by risk managers based on the strength of the testimonials they provide to a team of 15 Risk & Insurance editors and writers.