Marsh Broker Clifton Chan Recognized as a 2020 Utilities Power Broker
Clifton Chan, Senior Vice President, Marsh
For one of Clifton Chan's clients, timing was everything.
"We have a complex program and had a loss right before renewal, causing the insurers to pull back quotes," said the risk manager at a major urban utility.
"We were deep in negotiations with our lead insurers and on our way to meeting our goals until one of our locations suffered a loss. We were just over a month away from our renewal date and the conversation quickly shifted from budget to capacity," the client said.
"Our property program is like a puzzle. We use many insurers. With changes in capacity and many restricting coverage, movement of one insurer resulted in issues with another. Cliff and his team were extra determined to get us to 100% capacity and full coverage."
One corporate insurance manager had a subsidiary company in financial distress, with a renewal looming.
"Cliff stepped in with a unique approach. We expected that the bankruptcy would be resolved and the separated companies would carry very different risk profiles, but there was not a definite date," his client said.
"Cliff negotiated a very fair extension that would give enough time. We were granted a three-month extension in a very hard and unfavorable market. We keep presenting Cliff with challenges and he keeps stepping up to meet them."
Another risk and insurance manager also lauded Chan for his innovative approach to a hardening renewal market this year.
2020 Utilities Power Broker Winners and Finalists
---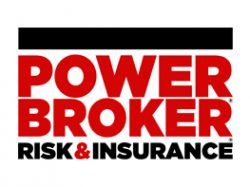 What is a Power Broker?
A Risk & Insurance Power Broker® is an individual who stands out among their peers for the exceptional client work they delivered over the past year. While brokers play many key roles in the insurance industry and risk profession, a Power Broker® award recognizes problem solving, customer service and industry knowledge.
Our goal is to broadly recognize and promote outstanding risk management and customer service among the brokerage community.
Who selects the winners?
Power Brokers are selected by risk managers based on the strength of the testimonials they provide to a team of 15 Risk & Insurance editors and writers.