Marsh Broker Ali Inan Recognized as a 2022 Finance Power Broker
Ali Inan, U.S. FinTech Industry Leader, Marsh
In the fast-changing FinTech space, Ali Inan has found that differentiation is key to achieving optimal outcomes for clients.
Inan's core approach to success is rooted in taking the time to fully understand a client's needs; helping insurers think through the real risk they are transferring; and having clients talk through the risks that they keep on balance sheet, versus those that they are contractually indemnified for by others.
For one non-bank client, Inan's approach was instrumental in overcoming a significant renewal obstacle. The client received a non-renewal notice from its primary insurer, which had undergone a change in senior leadership and no longer had an appetite for the program. With the primary insurer non-renewing, the entire program was in jeopardy as there were no other viable primary alternatives to meet its needs.
Inan reached out to the head of financial institutions for the primary insurer, requesting a meeting with his client. By building on the client/insurer relationship and giving senior parties the opportunity to ask questions, the insurer opened up to reconsidering terms and reversing the non-renewal.
Once in negotiations, he worked with the client to build a new layer at the top of the program. By structuring the new ventilated capacity and bringing the primary insurer back to the table, he was able to not only renew the client's program but also maintain the breadth of coverage with a subtle increase in overall cost.
2022 Finance Power Broker Winners and Finalists
---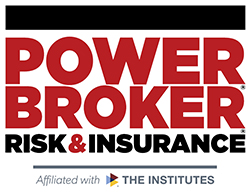 What is a Power Broker?
A Risk & Insurance Power Broker® is an individual who stands out among their peers for the exceptional client work they delivered over the past year. While brokers play many key roles in the insurance industry and risk profession, a Power Broker® award recognizes problem solving, customer service and industry knowledge.
Our goal is to broadly recognize and promote outstanding risk management and customer service among the brokerage community.
Who selects the winners?
Power Brokers are selected by risk managers based on the strength of the testimonials they provide to a team of 15 Risk & Insurance editors and writers.