Lockton Broker Michele Centeno Recognized as a 2023 Specialty Broker
Michele Centeno, Senior Vice President, Lockton
Michele Centeno strives to lead by example while providing a road map of goals and how she and her team will achieve them. Her desire to establish long-term client relationships is evident in the high level of service she bestows on each one.
John Couri, manager of risk and insurance, Henry Crown, said Centeno has helped his company develop solutions to two difficult problems. First of all, Henry Crown experienced a problematic renewal when the incumbent insurer pulled back from 100% to 25% capacity two months before the renewal.
"We were forced to pivot our renewal strategy and think outside the box in order to get capacity," Couri said. "Michele helped us significantly by pulling in markets from around the world and assisting in developing an in-depth and impressive strategy to get insurers willing to write our risk. In the end, it paid off, and we were able to get the capacity needed."
In a second situation, which was precipitated by a sizable ransomware claim, Henry Crown's cyber insurer was forcing the company to take on more risk and offered less capacity at a higher price.
"Considering the hard cyber market, we did not think it was possible to get a better deal, but Michele helped us craft a strategy and pulled the best insurers that can write a global risk like ours ," Couri said. "As with the property renewal, we were able to secure better-than-expected coverage. Without Michele's 'outside-the-box' and innovative thinking, I truly believe we would not have received the renewal results that we did."
2023 Specialty Power Broker Winners and Finalists
---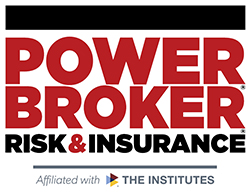 What is a Power Broker?
A Risk & Insurance Power Broker® is an individual who stands out among their peers for the exceptional client work they have delivered over the past year. While brokers play many key roles in the insurance industry and risk profession, a Power Broker® award recognizes problem solving, customer service and industry knowledge.
Our goal is to broadly recognize and promote outstanding risk management and customer service among the brokerage community.
Who selects the winners?
Power Brokers are selected by risk managers based on the strength of the testimonials they provide to a team of 15 Risk & Insurance editors and writers.