Lockton Broker Matt Klein Recognized as a 2020 At Large Power Broker
Matt Klein, SVP – Food and Beverage Team Leader, Lockton
Product recalls involving co-manufacturers and third parties can be thorny situations indeed. So thorny, that some brokers might balk at sticking by their clients' side when the going gets tough. Not Matt Klein. Klein came "highly acclaimed" to Cliff Henderson, the risk manager for Monogram Food Solutions. Henderson is glad he signed on with Klein and his team at Lockton.
"We got the best of both worlds with the focus on our industry and the additional resources for a company that is growing as quickly as ours is," said Henderson. No sooner had Klein helped Henderson and his team navigate the brambles of a product recall when they threw another curve ball at him.
This time they ventured into the realm of buy/lease back for some of their locations; something they had never done before. The negotiations went well enough. But there was one issue the opposite party was immovable on. No problem. Klein handled it. "The flexibility that he provided with that solution was great," Henderson said.
Jeff Diesen, the CFO of Maschoff's Family Foods, said Klein and his team have done an excellent job understanding his company culture and its strategy around risk. "In addition, they have been very good about providing us with high-level expertise in areas they are not even brokering for," Diesen said.
"When you say, 'Get outside the box,' he doesn't get anywhere near the box," is how Juliette Rumage, EVP of risk management for Rosen's Diversified described Klein.
2020 At Large Power Broker Winners and Finalists
---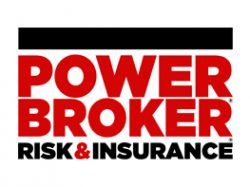 What is a Power Broker?
A Risk & Insurance Power Broker® is an individual who stands out among their peers for the exceptional client work they delivered over the past year. While brokers play many key roles in the insurance industry and risk profession, a Power Broker® award recognizes problem solving, customer service and industry knowledge.
Our goal is to broadly recognize and promote outstanding risk management and customer service among the brokerage community.
Who selects the winners?
Power Brokers are selected by risk managers based on the strength of the testimonials they provide to a team of 15 Risk & Insurance editors and writers.