IMA Financial Group Broker Adam Eakes Recognized as a 2023 M&A Power Broker
Adam Eakes, Producer, IMA Financial Group
Following a competitive RFP process, Adam Eakes and his team transitioned Crossplane Capital's portfolio of companies to IMA.
Eakes implemented loss control initiatives and developed custom benchmarking for employee benefits — all while providing oversight of plan compliance requirements and significant year-over-year financial savings for policy renewals Eakes' personal motto is "urgency equals profitability," which is how he and his team approach client service.
"It's a rare day when they don't immediately pick up the phone for my call, day or night," said Laura Kaspar, vice president of human capital, Crossplane Capital.
For another company, in addition to providing coverage guidance, Eakes organized and executed post-close that guaranteed the client was protected. "But what stands out the most is the things he does to support us as a partner that are above and beyond — connecting us to excellent people and potential acquisitions, potential customers and so on," said a company representative.
"This is what differentiates Adam from all others we may work with from time to time. He is always on it, highly responsive and extremely trustworthy."
Focusing on private equity and M&A within the insurance industry means that Eakes is constantly attending industry events and conferences. In addition he strives to network with others in the industry, including investment banks attorneys and CPAs.
2023 M&A Power Broker Winners and Finalists
---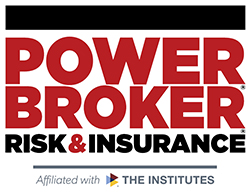 What is a Power Broker?
A Risk & Insurance Power Broker® is an individual who stands out among their peers for the exceptional client work they have delivered over the past year. While brokers play many key roles in the insurance industry and risk profession, a Power Broker® award recognizes problem solving, customer service and industry knowledge.
Our goal is to broadly recognize and promote outstanding risk management and customer service among the brokerage community.
Who selects the winners?
Power Brokers are selected by risk managers based on the strength of the testimonials they provide to a team of 15 Risk & Insurance editors and writers.