Huntington T. Block Broker Lynn Marcin Recognized as a 2020 Fine Arts Power Broker
Lynn Marcin, Vice President, Huntington T. Block Insurance
"I have never met anyone like Lynn Marcin," said Rositta Kenigsberg, president of the Holocaust Documentation & Education Center.
This year, the Center was able to acquire on loan the one-of-its-kind flag from the Exodus 1947, the ship that was thwarted in its attempt to carry Holocaust survivors and displaced persons from Europe to Palestine.
"Lynn completely and immediately understood why it was so important for the Center to acquire this flag on loan," said Kenigsberg.
Marcin came in clutch, taking her broker duties one step further and speaking directly with the lenders about the level of care and commitment at the Center. "That, to all of us at the Center, was an above and beyond the call of duty moment. That is Lynn Marcin," she said.
Another museum needed a creative mind to get coverage for several works on loan. "We had a few requests for unusual language in the policy for an exhibit," said the head registrar. "Lynn worked on the language and found ways to compromise."
The registrar explained that two lenders requested active war coverage. One wanted to remove the entire exclusions clause. "Something like this had never come up before, especially back to back and for the same exhibit." But Marcin took it in stride. "Lynn was indispensable," she said.
"There are no surprises with the policies she quotes; you know when you get a number from Lynn, it will be that number," said another client.
2020 Fine Arts Power Broker Winners and Finalists
---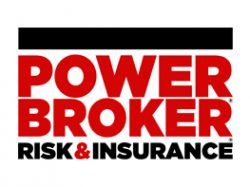 What is a Power Broker?
A Risk & Insurance Power Broker® is an individual who stands out among their peers for the exceptional client work they delivered over the past year. While brokers play many key roles in the insurance industry and risk profession, a Power Broker® award recognizes problem solving, customer service and industry knowledge.
Our goal is to broadly recognize and promote outstanding risk management and customer service among the brokerage community.
Who selects the winners?
Power Brokers are selected by risk managers based on the strength of the testimonials they provide to a team of 15 Risk & Insurance editors and writers.