HUB International Broker Zach Kuperman Recognized at a 2023 At Large Power Broker
Zach Kuperman, SVP, National Restaurant & Retail Practice Leader, HUB International
Zach Kuperman has a knack for breaking down the issues and finding the pain points for his clients. But he doesn't stop there.
"He almost immediately pivots with a plan," said Michael Simmons, VP of human resources, risk and legal for WKS Restaurant Group. Kuperman also has a plan B or C waiting in the wings, said Simmons "That's been really helpful."
For WKS, Kuperman helped solve issues with claims administration that were impacting the company's closure rate. Kuperman's solution allowed the company to improve its closure rate and better manage internal resources.
"It's been a breath of fresh air," Simmons said. "Zach has the unique capability to really understand an issue . understand a situation and break it into its smallest parts."
Kuperman worked with another restaurant group to develop a system that improved management of workers' comp claims. The system, accompanied by new safety programs, resulted in quicker reporting on the circumstances of each injury.
"Sometimes it's 100% wet floor. It's on us," said the group's CEO. "But even then, it's about 'OK, you slipped, you fell you got bruised. Let's get it filed right away so you don't come back and say I got this life-lasting injury.' "
The CEO said they appreciate Kuperman's candor. Kuperman recommended the group stay with a state workers' comp program in one one state even though it cost him a commission: "He's very fair and just and trustworthy."
2023 At Large Power Broker Winners and Finalists
---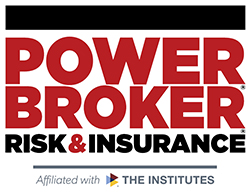 What is a Power Broker?
A Risk & Insurance Power Broker® is an individual who stands out among their peers for the exceptional client work they have delivered over the past year. While brokers play many key roles in the insurance industry and risk profession, a Power Broker® award recognizes problem solving, customer service and industry knowledge.
Our goal is to broadly recognize and promote outstanding risk management and customer service among the brokerage community.
Who selects the winners?
Power Brokers are selected by risk managers based on the strength of the testimonials they provide to a team of 15 Risk & Insurance editors and writers.