HUB International Broker TJ Frost Recognized as a 2020 At Large Power Broker
TJ Frost, US Cannabis Segment Leader, HUB International
"Oh, help us Mary Jane, we are wand'ring out on this desert plain," sang Phoebe Snow in 1974, using one of cannabis' old time street names in her call for spiritual assistance. Not many of her listeners 46 years ago would have wagered that cannabis would ever be legal. But here we are.
And it's HUB International's TJ Frost who is helping cannabis businesses navigate the complex web of regulations, not to mention risk transfer requirements that the, ahem, budding industry requires.
"He's been great," said Emily Lade, financial director of Smokey Point Productions/Rolling Farms. "I don't ever feel like he is trying to sell us something. He just explains the options and what would be the best fit for our business," she said.
With the federal prohibition against cannabis still a reality, insurance carriers balk at providing coverage for cannabis businesses. Frost has been a crucial risk management partner in getting them covered.
One cannabis business was spinning off companies and needed coverage for the new line up. And there were just a few months to get it all done. "He jumped in without batting an eye," said the admiring risk manager.
As for Frost's responsiveness: "They get back to me within the hour on the same day," said this risk manager of the customer service level of Frost and his team.
2020 At Large Power Broker Winners and Finalists
---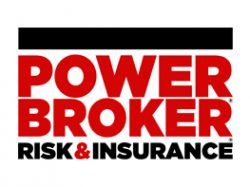 What is a Power Broker?
A Risk & Insurance Power Broker® is an individual who stands out among their peers for the exceptional client work they delivered over the past year. While brokers play many key roles in the insurance industry and risk profession, a Power Broker® award recognizes problem solving, customer service and industry knowledge.
Our goal is to broadly recognize and promote outstanding risk management and customer service among the brokerage community.
Who selects the winners?
Power Brokers are selected by risk managers based on the strength of the testimonials they provide to a team of 15 Risk & Insurance editors and writers.