HUB International Broker Susan Ogrodnik-Smith Recognized as a 2022 Private Client Power Broker
Susan Ogrodnik-Smith, President, Private Client Group, HUB International
When a client's insurance renewal hits a wall, Jayson DeAngelis calls Susan Ogrodnik-Smith, even if she's not the broker on the account.
"I can't tell you how many times I've had to make that call starting, 'This is not going to get you any business,'" said DeAngelis, chief development officer for Ballentine Partners, a multifamily office in Waltham, Massachusetts.
But Ogrodnik-Smith is always there to help, he said, noting that non-renewals have been a major problem. "She is absolutely our go-to person and across the whole range of issues."
A knack for creative solutions is among her strengths, DeAngelis said. In addition, she is effective at communicating with clients about the limits of their coverage, weighing when it makes sense to file a claim and pushing for a resolution when a claim is filed.
"I feel like she is our advocate with the carriers and that has been really, really important to us and to the satisfaction of the clients that we share," DeAngelis said.
In one situation, Ogrodnik-Smith presented a potential client with a program offering better coverage and lower premiums than he had been getting from another broker.
The client demurred but left the door open to future business. "She just was so good with the client. He was very appreciative," the wealth adviser said.
2022 Private Client Power Broker Winners and Finalists
---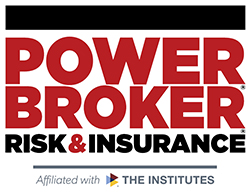 What is a Power Broker?
A Risk & Insurance Power Broker® is an individual who stands out among their peers for the exceptional client work they delivered over the past year. While brokers play many key roles in the insurance industry and risk profession, a Power Broker® award recognizes problem solving, customer service and industry knowledge.
Our goal is to broadly recognize and promote outstanding risk management and customer service among the brokerage community.
Who selects the winners?
Power Brokers are selected by risk managers based on the strength of the testimonials they provide to a team of 15 Risk & Insurance editors and writers.