HUB International Broker Paul DiBenedetto Recognized as a 2023 Hospitality Power Broker
Paul DiBenedetto, SVP/Hospitality Practice Leader, HUB International
You know you're dealing with a good broker when you can't do what you need to do without them.
That's the situation Luby's Inc. CEO Calvin Gin was in when he attempted to acquire a restaurant chain.
One hurdle was that another party bought 36 locations and became the chain's landlord. They had their own insurance program with their own valuations, further complicating matters.
The second hurdle was that the locations were in Texas, which was experiencing a difficult insurance market after 2021's Winter Storm Uri caused tens of billions in property damage.
No problem for Paul DiBenedetto. He made it all work and got the deal covered.
"The simple fact was that we would not have been able to close the deal without Paul doing what he did," said Gin.
"I think what enabled him to get all the coverages in the time that we needed was that he knew what questions to ask, and he knew the carriers to go to and how to sell them on the fact that we were a good customer."
A principal at LFI Real Estate also sings DiBenedetto's praises: "As a family office real estate developer, we have over a hundred properties, ancillary companies and specific insurance needs that span different industries.
"Paul is super responsive, creative and makes that part of our business — which is otherwise thought of as a hassle by most people — seamless. It took about six years for our previous broker to build out a program that was efficient for our group just in the real estate space. Paul did it in less than a year [and] added functionality."
2023 Hospitality Power Broker Winners and Finalists 
---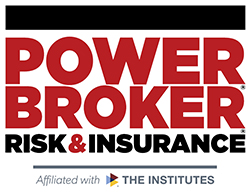 What is a Power Broker? 
A Risk & Insurance Power Broker® is an individual who stands out among their peers for the exceptional client work they have delivered over the past year. While brokers play many key roles in the insurance industry and risk profession, a Power Broker® award recognizes problem solving, customer service and industry knowledge. 
Our goal is to broadly recognize and promote outstanding risk management and customer service among the brokerage community. 
Who selects the winners? 
Power Brokers are selected by risk managers based on the strength of the testimonials they provide to a team of 15 Risk & Insurance editors and writers.