HUB International Broker Matt Creighton Recognized as a 2022 Employee Benefits Power Broker
Matt Creighton, Senior Vice President, Employee Benefits, HUB International
When times are tough, your broker needs to be by your side to support you. It's not enough to focus on the short-term.
A good broker also must consider the long-term strategy.
One of Matt Creighton's clients understands this all too well. When its product wasn't approved for sale to the market, the client had to lay off the majority of its staff. Dropping from 600 employees to 100 almost overnight would be a challenge for any company and any broker, but Creighton rose to the occasion.
The client had several ongoing, large claims and almost a 50% COBRA participation rate — challenges almost impossible to overcome in a difficult marketplace.
The incumbent medical carrier refused to negotiate its rate, which was a 34% increase for the client.
Creighton negotiated with other carriers by researching the anticipated COBRA drop-off rate for January 1, proving the risk would be better in the new year than it looked at the time.
The new carrier came in with rates 9% under the current rate — significant savings from the anticipated 34% increase the client had been facing.
While rates are important, that's not all Creighton focuses on. With a goal of partnering with his clients to positively impact their overall business, he looks holistically at how to improve benefits offerings in creative ways.
One client said, "One thing I really value about Matt is his knowledge of what is out there in new and different solutions."
2022 Employee Benefits Power Broker Winners and Finalists
---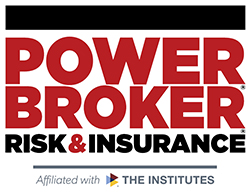 What is a Power Broker?
A Risk & Insurance Power Broker® is an individual who stands out among their peers for the exceptional client work they delivered over the past year. While brokers play many key roles in the insurance industry and risk profession, a Power Broker® award recognizes problem solving, customer service and industry knowledge.
Our goal is to broadly recognize and promote outstanding risk management and customer service among the brokerage community.
Who selects the winners?
Power Brokers are selected by risk managers based on the strength of the testimonials they provide to a team of 15 Risk & Insurance editors and writers.