HUB International Broker Brandt Stiggins Recognized as a 2023 Employee Benefits Power Broker
Brandt Stiggins, Executive Vice President, HUB International
Brandt Stiggins likes to challenge the norm. He describes himself as someone who provides innovative solutions by doing what is best for his clients.
This year, two new clients approached Stiggins for help.
After continued annual increases, limited claims insight, and a hands-off broker approach, the clients wanted something different, and Stiggins delivered.
Analyzing the current state of both clients, he began searching for cost-containment measures.
To mitigate rising health care costs for these clients, Stiggins built an ecosystem of over 17 cost-containment solutions integrated into a TPA. Some of the solutions incorporated in the ecosystem include direct contracts with hospitals, specialty drug programs, international drug sourcing, and bundled surgery solutions.
This resulted in over $1 million in cost savings for each company in the first year on stop loss, administration and claims.
His client described the impact Stiggins has made on his organization: "Brandt has consistently provided us with amazing, personalized service and responsiveness, combined with his genuine passion and professional tenacity, to help us truly find better ways to serve our employees, optimize our spend, and create real value.
"Through these efforts, Brandt actually helped us identify well over $1 million opportunity annually in potential spend savings through development of pragmatic options that offer a much better model for our specific business, combined with sustainably improved levels of reliability, service and care for our employees."
2023 Employee Benefits Power Broker Winners and Finalists 
---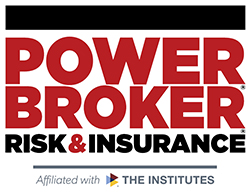 What is a Power Broker? 
A Risk & Insurance Power Broker® is an individual who stands out among their peers for the exceptional client work they have delivered over the past year. While brokers play many key roles in the insurance industry and risk profession, a Power Broker® award recognizes problem solving, customer service and industry knowledge. 
Our goal is to broadly recognize and promote outstanding risk management and customer service among the brokerage community. 
Who selects the winners? 
Power Brokers are selected by risk managers based on the strength of the testimonials they provide to a team of 15 Risk & Insurance editors and writers.