Hawley & Associates Broker Phil Hawley Recognized as a 2023 Nonprofit Power Broker
Phil Hawley, President/National Director, Nonprofit | Religious Practices, Hawley & Associates
It's one thing to have a general understanding of the sector that you serve, but Phil Hawley takes it to another level.
Hawley and his team created a risk mitigation questionnaire, specifically designed for foster care and adoption agencies, which delves into an agency's risk management policies and practices. Once a client has completed the questionnaire, the results can be given to an underwriter to receive optimal pricing and coverage.
The mission of the questionnaire is to "ensure that underwriters are [working with] an organization that is dedicated and devoted to a culture of safety," per Hawley's Power Broker application.
One such client is the Children's Home Society of West Virginia. Not only did the use of Hawley's questionnaire help the organization switch carriers for better terms and conditions, but it emphasized the importance of safety and liability, qualities that take priority for both Hawley and his client.
What puts Hawley over the top, however, is his passion to not just place a band-aid over a bullet hole but to also address the root causes of risk to prevent them.
"He truly works to understand why these risks are occurring, [and sharing this] with other organizations as well," said Mary White, CEO for the CHSWV.
"I appreciate the integrity he has for what he does," she continued. "I hope Phil is around for a long time — we need people like him in the industry."
2023 Nonprofit Power Broker Winners
---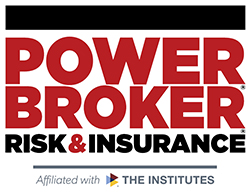 What is a Power Broker?
A Risk & Insurance Power Broker® is an individual who stands out among their peers for the exceptional client work they have delivered over the past year. While brokers play many key roles in the insurance industry and risk profession, a Power Broker® award recognizes problem solving, customer service and industry knowledge.
Our goal is to broadly recognize and promote outstanding risk management and customer service among the brokerage community.
Who selects the winners?
Power Brokers are selected by risk managers based on the strength of the testimonials they provide to a team of 15 Risk & Insurance editors and writers.