Gallagher Broker Matt Jakubowski Recognized as a 2020 Nonprofit Power Broker
Matt Jakubowski, Producer, Gallagher 
One of the things that the insurance industry does well is predicting what is going to happen; expecting the unexpected for organizations it insures is part of that. The epitome of a good insurance broker, Matt Jakubowski is forward thinking.
"He is on top of every issue that affects my industry in terms of risk management," said Tom Baffuto, executive director, The Arc of New Jersey. "He's my biggest advocate in determining my exposures, because he is always one step ahead."
Aside from his informative and proactive qualities, Baffuto is particularly thankful for Jakubowski's partnership. "Matt ensures that Gallagher is supportive of The Arc of New Jersey philanthropically," he said.
Acquisitions are also a time in which organizations rely heavily on the support of their broker. Acenda Integrated Health was no different: "This was a transformational year for us. We combined with three companies as of July 1," said Dr. Anthony DiFabio, president and CEO of Acenda.
Despite that challenge, Jakubowski did not falter. DiFabio praised Jakubowski for being a critical and integral part of the company's transitional process.
"You can just see him insatiably learning. He does the reading and applies himself to be a true thought leader in the nonprofit sector," said DiFabio. "You need to be able to lean on those tried and true fundamentals. Matt's fundamentals are rock star."
2020 Nonprofit Power Broker Winners & Finalists
---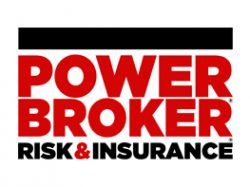 What is a Power Broker?
A Risk & Insurance Power Broker® is an individual who stands out among their peers for the exceptional client work they delivered over the past year. While brokers play many key roles in the insurance industry and risk profession, a Power Broker® award recognizes problem solving, customer service and industry knowledge.
Our goal is to broadly recognize and promote outstanding risk management and customer service among the brokerage community.
Who selects the winners?
Power Brokers are selected by risk managers based on the strength of the testimonials they provide to a team of 15 Risk & Insurance editors and writers.