Gallagher Broker Kevin Woods Recognized as a 2022 Transportation Power Broker
Kevin Woods, National Director, Railroad Services, Gallagher
Meeting the $295 million liability cap has been quite the challenge for rail systems since the start of the new decade. Helping systems reach this capacity has taken relentless proactivity from insurance brokers like Kevin Woods.
As someone who keeps a close eye on the market, it seemed as though he "saw this coming," one director of insurance found — prompting him to have regular mid-year conversations with incumbent carriers and potential new carriers to make sure they are comfortable with his clients' businesses.
When he's called in to help a new client in a dire situation, the relationships he has built over time with carriers and underwriters come into play.
Such was the case when he was called in to support a Midwestern commuter rail system that was having difficulties insuring to the FAST Act's $295 million liability cap.
The rail system was under contractual obligation to meet the cap to operate passenger service on several lines from Class I freight railroads. Due to volatile excess market conditions, the rail system's prior broker had been unable to complete their insurance tower, exposing the rail system not only to liability but contractual issues.
When the rail system changed brokerages and began working with Woods, he promptly implemented a series of strategies to complete the tower, which was nearly $60 million short. What one client deemed as his "think-outside-the-box" approach, protected Metra from tens of millions of dollars in potential liability and contractual issues and damages.
2022 Transportation Power Broker Winners and Finalists
---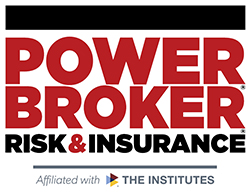 What is a Power Broker?
A Risk & Insurance Power Broker® is an individual who stands out among their peers for the exceptional client work they delivered over the past year. While brokers play many key roles in the insurance industry and risk profession, a Power Broker® award recognizes problem solving, customer service and industry knowledge.
Our goal is to broadly recognize and promote outstanding risk management and customer service among the brokerage community.
Who selects the winners?
Power Brokers are selected by risk managers based on the strength of the testimonials they provide to a team of 15 Risk & Insurance editors and writers.