Gallagher Broker Keith Gilbertson Recognized as a 2020 Cyber Power Broker
Keith Gilbertson, Assistant Vice President, Regional Director, Cyber Liability Practice, Gallagher
Gallagher's Keith Gilbertson employs a philosophy of lifelong learning to help him improve his service with every client.
In his words: "In this business, you have to surround yourself with like-minded individuals. No one who operates completely independently will improve. Gravitate towards people who challenge you, and find people who you believe do the job better than you."
When he was challenged with helping universities get cyber coverage for work study students interning at hospitals, he didn't back down. The hospital systems have recently started stating in their contracts that any data incident caused by an intern is the fault of the entity that the intern represents.
In other words, universities must provide indemnification to the hospital for any data damages inflicted by an intern, even if they are under the supervision of hospital staff.
Using his knowledge of the industry and policy language, Gilbertson pushed back on this liability for his university clients, putting the responsibility back on the hospitals.
Gilbertson's service and expertise has certainly benefited his clients in other ways as well. Mike Kadelski, CFO at Petplan, noted that Gilbertson was always available 24/7 as he helped them with an acquisition.
Kadelski also said that Gilbertson "was always there" and made himself available for conference calls with potential buyers or anything else he needed, calling his knowledge "exemplary."
2020 Cyber Power Broker Winners and Finalists
---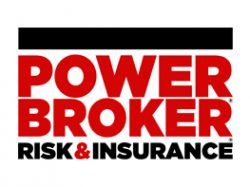 What is a Power Broker?
A Risk & Insurance Power Broker® is an individual who stands out among their peers for the exceptional client work they delivered over the past year. While brokers play many key roles in the insurance industry and risk profession, a Power Broker® award recognizes problem solving, customer service and industry knowledge.
Our goal is to broadly recognize and promote outstanding risk management and customer service among the brokerage community.
Who selects the winners?
Power Brokers are selected by risk managers based on the strength of the testimonials they provide to a team of 15 Risk & Insurance editors and writers.