Gallagher Broker John O'Brien Recognized as a 2022 Hospitality Power Broker
John O'Brien, Regional Director, Hospitality Practice, Gallagher
By all accounts, John O'Brien is a dedicated broker. He's not only passionate about finding insurance solutions for his clients but also deeply involved in the New Orleans hospitality scene where they reside.
In his 30 years in the industry, he has developed signature products, written new programs for clients and honed his expertise: "He's not one of those brokers who you only see once or twice a year," said Marv Amari, CEO of Creole Restaurant Concepts.
"We see him if not monthly, at least quarterly, and he walks us through everything that's going on in the world and what the insurance market is doing."
O'Brien literally saved his historic and award-winning restaurant clients from financial ruin over the past 12 months — and it wasn't the first time in his career he had done so.
When Hurricane Ida hit the region, he chose to stay in New Orleans rather than evacuate in order to help his clients in the aftermath of the storm. He was on the ground before and after the storm working tirelessly to help assess and mitigate damages for his clients.
As an example of his innovation, in 2021 O'Brien developed the idea to bring hoteliers and restauranteurs to Chicago to encourage more tourism to New Orleans, a move that "lifted all of their boats" said Rick Blount, owner of Antoine's Restaurant.
With fewer options available to his clients, O'Brien has time and again found them solutions, Blount said. "Although I don't know what the solution will be for my insurance in 2022, I am confident that John will be able to bring me a solution that will solve the problem."
2022 Hospitality Power Broker Winners
---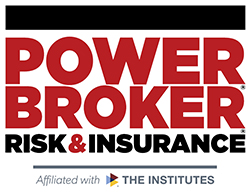 What is a Power Broker?
A Risk & Insurance Power Broker® is an individual who stands out among their peers for the exceptional client work they delivered over the past year. While brokers play many key roles in the insurance industry and risk profession, a Power Broker® award recognizes problem solving, customer service and industry knowledge.
Our goal is to broadly recognize and promote outstanding risk management and customer service among the brokerage community.
Who selects the winners?
Power Brokers are selected by risk managers based on the strength of the testimonials they provide to a team of 15 Risk & Insurance editors and writers.