Gallagher Broker Chris Smith Recognized as a 2020 Health Care Power Broker
Chris Smith, Area Vice President Gallagher
Compliments are often hard won, but Chris Smith remembers one that meant a lot to him: "The biggest compliment I have received from a client was 'I didn't realize we weren't getting great service until we hired you.' … In our business, when our clients contact us, they need something. Guidance, support, contract insurance language, evidence of coverage," he said.
One example of his superior customer service occurred at 8 p.m. on a Thursday. He received a call from the general counsel for one of his larger clients whose company had suffered a significant data breach.
They urgently needed guidance on next steps. Smith reached out to the underwriter and arranged a conference call with the client and the insurance carrier claim team for 10 p.m. that same evening.
Eric Kantz, vice president and deputy general counsel for ATI Physical Therapy, which serves more than 400,000 patients a year, said Smith is proactive.
"He is remarkable. He's high touch and high results. He just gets things done."
Kantz said Smith modeled ATI's risk in terms of claims and where they were coming from among its hundreds of clinics nationally, driving down insurance costs per clinic.
Cliff Heeley, project manager for St. Louis-based Rangecomm, said Smith met his needs for a quick turn-around on one large project. "We closed on our transaction within our timeframe without any surprises or missteps along the way," he said. "He gave us the peace of mind to focus on what we do best, knowing that he had our bases covered."
2020 Health Care Power Broker Winners and Finalists
---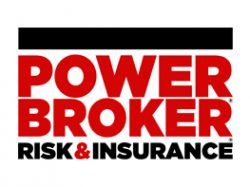 What is a Power Broker?
A Risk & Insurance Power Broker® is an individual who stands out among their peers for the exceptional client work they delivered over the past year. While brokers play many key roles in the insurance industry and risk profession, a Power Broker® award recognizes problem solving, customer service and industry knowledge.
Our goal is to broadly recognize and promote outstanding risk management and customer service among the brokerage community.
Who selects the winners?
Power Brokers are selected by risk managers based on the strength of the testimonials they provide to a team of 15 Risk & Insurance editors and writers.