Gallagher Broker Brandon Cole Recognized as a 2022 Nonprofit Power Broker
Brandon Cole, National Director, Gallagher
A religious school in the Southwest had a longstanding relationship with a trust. Sadly, the trust offered only a generic insurance program, and the school needed to close some gaps. The CFO met with four brokers. Only Brandon Cole came up with a solution.
"No other broker had that understanding" of the trust, she said. "He came up with a comprehensive overhaul of our program the other brokers couldn't touch," such as increasing student accident limits while decreasing costs by 50%.
And in a difficult cyber market, the school wanted more cyber coverage. Cole had a creative idea: stack coverage with multiple carriers to get the limit the school needed. "Brandon doesn't hear 'no.' I appreciate his creative thinking," she said.
The Cambridge School worked with Cole on health benefits and with another broker on liability coverage.
Even though the school wasn't ready to say goodbye to the other broker, "Brandon spent hours on phone with me explaining where our liability coverage fell short without pressuring us to switch brokers," said Amy Tollefson, business manager. Cole increased the school's limits and coverages to appropriate levels, particularly for workers' compensation. Comparing apples to apples, Tollefson said, "He saved us money. No other broker could touch what Brandon did for us."
In addition, he provided resources for first aid and sexual harassment training, contributing to Tollefson's peace of mind. "The knowledge I've picked up about insurance is incredible. I feel more comfortable in my role because of Brandon."
2022 Nonprofit Power Broker Winners and Finalists
---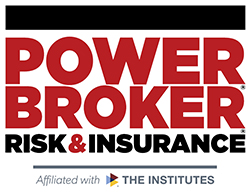 What is a Power Broker?
A Risk & Insurance Power Broker® is an individual who stands out among their peers for the exceptional client work they delivered over the past year. While brokers play many key roles in the insurance industry and risk profession, a Power Broker® award recognizes problem solving, customer service and industry knowledge.
Our goal is to broadly recognize and promote outstanding risk management and customer service among the brokerage community.
Who selects the winners?
Power Brokers are selected by risk managers based on the strength of the testimonials they provide to a team of 15 Risk & Insurance editors and writers.