Gallagher Broker Angela Bassinger Recognized as a 2022 Employee Benefits Power Broker
Angela Bassinger, Area Vice President, Gallagher
One of Angela Bassinger's clients was facing a 26% rate increase this year — on top of various other pandemic-related challenges around whether to bring employees back in person and how to manage new regulations.
Bassinger strategized with the client and found a different carrier offering a competitive quote with richer benefits and a two-year guarantee, resulting in overall plan savings of $450,000.
The client commented, "This past year has been a barrage of change. Angela was a crucial resource in helping us navigate uncharted waters."
Another client has faced rate increases year over year. Needing the rate to stay flat this year, the client relied on Bassinger's expertise and negotiation skills.
She was able to successfully lower the carrier's initial rate increase offer of 27% down to a more manageable 2%, resulting in around $100,000 in savings for the client.
Her client appreciated Bassinger's tenacity and knowledge of the marketplace, saying, "She always fights for us and never accepts the first bid. Angela always advises us in the best interest of our company, not herself or Gallagher, and she never cowers from answering the tough questions."
Her clients described their relationship as a true partnership. One said. "We're very lean here, so we rely on Angela to bring her knowledge and expertise."
2022 Employee Benefits Power Broker Winners and Finalists
---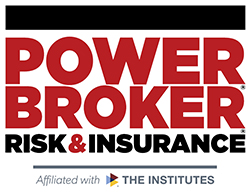 What is a Power Broker?
A Risk & Insurance Power Broker® is an individual who stands out among their peers for the exceptional client work they delivered over the past year. While brokers play many key roles in the insurance industry and risk profession, a Power Broker® award recognizes problem solving, customer service and industry knowledge.
Our goal is to broadly recognize and promote outstanding risk management and customer service among the brokerage community.
Who selects the winners?
Power Brokers are selected by risk managers based on the strength of the testimonials they provide to a team of 15 Risk & Insurance editors and writers.