EPIC Insurance Broker Tony Lorber Recognized as a 2022 Real Estate Power Broker
Tony Lorber, Vice President, National Real Estate Practice, EPIC Insurance Brokers
Venterra Realty Management owns 70 properties in areas recently battered by extremely destructive weather. Losses led Bill Allison, SVP, risk management and insurance, to work with broker Tony Lorber to create a modeling tool that geographically isolates various hellscapes — fire, flood, earthquakes, hurricanes — at the micro-location level, so properties with higher risk are allocated more for insurance.
"The model will influence future acquisitions and dispositions," Allison said. "Few other brokers could do that, and those who could would have found a reason not to."
Until Lorber convinced him otherwise a few years ago, Michael E. Drandell, CEO, Goldrich Kest, felt insurance captives were a Ponzi scheme.
Marshalling both "incredible" analytic and persuasion skills, Lorber explained how a captive would deliver significant savings on premiums in the short term and manage risk in the long term.
"Long term" is key, Drandell said, as Lorber continues to challenge his own creation.
"He's always analyzing the benefit, the risks absorbed by the captive and how it compares with other insurers sitting on top of that tranche of risk." This year, the company "bumped a chunk of deductible to $250K," Drandell said, "to allow the captive to keep all the low-level crapola losses away from the primary policies."
Lorber, he said "is the one going out and finding more folks in a tightening market, fighting for me and driving down price. He's not just in it for the commission."
2022 Real Estate Power Broker Winners and Finalists
---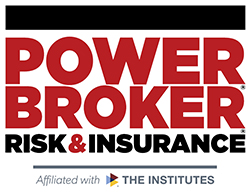 What is a Power Broker?
A Risk & Insurance Power Broker® is an individual who stands out among their peers for the exceptional client work they delivered over the past year. While brokers play many key roles in the insurance industry and risk profession, a Power Broker® award recognizes problem solving, customer service and industry knowledge.
Our goal is to broadly recognize and promote outstanding risk management and customer service among the brokerage community.
Who selects the winners?
Power Brokers are selected by risk managers based on the strength of the testimonials they provide to a team of 15 Risk & Insurance editors and writers.