DeWitt Stern Broker Kristina Marcigliano Recognized as a 2020 Fine Arts Power Broker
Kristina Marcigliano, Senior Account Executive, DeWitt Stern, a division of Risk Strategies
There are a lot of last-minute insurance issues in fine arts, said Andrew Dintenfass, director of Terry Dintenfass Inc. and The Arthur Dove Catalogue Raisonné Project.
"We've been working on a multi-year project, a raisonné of the artist Arthur Dove," he explained. A raisonné catalogues the details of an artist's paintings, where and when they've exhibited and the chain of ownership. "There are certain liabilities that come with compiling this data relating to authenticity, and research teams need to be protected."
Broker Kristina Marcigliano acquired a media liability policy for Dintenfass, covering defamation, invasion of privacy, infringement of copyright and plagiarism.
"This type of coverage is hard to get, and Kristina worked hard on our behalf. She was very diligent about it," said Dintenfass.
Larry Giacoletti, registrar & collections manager, The Noguchi Museum, also respects the tireless efforts of Marcigliano. "I don't make a move unless I hear from Kristina," he said.
"Our collection policy has grown in size and shape. It's helpful to have her professional set of eyes looking it over, too." This year, Noguchi had a show out of state. Giacoletti was out of office when a piece was damaged.
"I sent the exhibition agreement to Kristina, and she answered all my questions from hundreds of miles away and with cheer," he said. "With her, I never feel like I'm left listlessly drifting with questions."
2020 Fine Arts Power Broker Winners and Finalists
---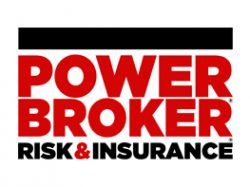 What is a Power Broker?
A Risk & Insurance Power Broker® is an individual who stands out among their peers for the exceptional client work they delivered over the past year. While brokers play many key roles in the insurance industry and risk profession, a Power Broker® award recognizes problem solving, customer service and industry knowledge.
Our goal is to broadly recognize and promote outstanding risk management and customer service among the brokerage community.
Who selects the winners?
Power Brokers are selected by risk managers based on the strength of the testimonials they provide to a team of 15 Risk & Insurance editors and writers.