Brown & Brown Broker Karen Frany Recognized as a 2023 Hospitality Power Broker
Karen Frany, Managing Director, Brown & Brown
A risk management executive with a global hospitality company described Karen Frany as someone who has the capacity to do the heavy lifting when it comes to handling renewals with underwriters and the humanity to do it with grace: "What I really value about Karen is that she understands our business, but she also understands our culture."
Frany and her team helped this company manage difficult D&O, EPLI and fiduciary liability renewals.
On fiduciary liability coverage in particular, Frany said in her application that "the frequency and severity of excessive fees litigation has negatively impacted insurers' appetite to write this line of coverage, especially on the primary.
"Insurers view these types of claims not as a matter of 'if' but 'when' they occur regardless of retirement plan asset size or industry sector. Our client's primary insurer was looking to implement a minimum double-digit excessive fees retention at renewal."
Frany battled to find competitive bids on the primary level for fiduciary and produced a big win for her client on that and EPLI and D&O.
"EPLI can be a very tough market, and as a company that has a dominant presence in California and Hawaii, we achieved amazing results by being able to communicate why we are not like everybody else," said another executive with the company.
"That is a skill that some brokers lack — to make sure that the underwriter understands your business. Without the right broker to do that, you are not going to achieve favorable results."
2023 Hospitality Power Broker Winners and Finalists 
---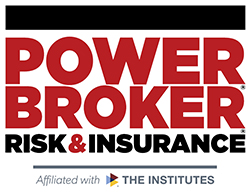 What is a Power Broker? 
A Risk & Insurance Power Broker® is an individual who stands out among their peers for the exceptional client work they have delivered over the past year. While brokers play many key roles in the insurance industry and risk profession, a Power Broker® award recognizes problem solving, customer service and industry knowledge. 
Our goal is to broadly recognize and promote outstanding risk management and customer service among the brokerage community. 
Who selects the winners? 
Power Brokers are selected by risk managers based on the strength of the testimonials they provide to a team of 15 Risk & Insurance editors and writers.