Aon Broker Taylor Manders Recognized as a 2022 Agriculture Power Broker
Taylor Manders, Senior Broker, Aon
When Taylor Manders meets with a client, she's ready to hit the ground running.
"She does some research and she knows her stuff," said the risk manager for franchisees of a national restaurant chain.
"She's already anticipating what we need, and that's pretty special these days. If you can anticipate what the customer needs before they actually need it, that's a good thing."
Over the past year, for example, she encouraged the franchise organization to meet with carriers, which it had not done as often in the past, the risk manager said. The exercise helped to blunt anticipated premium hikes.
"Considering the overall marketplace and how high it's gone, we were much under those increases that we thought we were going to have," the risk manager said.
Manders also crafted a creative approach to gathering information about franchise properties in a bid to expand earthquake coverage beyond California to other areas of the Pacific Coast. That involved using drones to gather data that insurers had been looking for and persuading them to cover risks they had declined in the past. The client now plans to expand the program nationwide.
Clients also appreciate her attentive customer service.
"Taylor has some very large clients and yet makes me feel that I am her only client; the level of service is priceless," said the risk manager at a real estate firm.
2022 Agriculture Power Broker Winners and Finalists 
---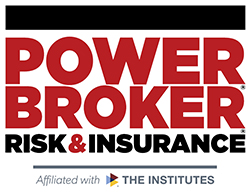 What is a Power Broker?
A Risk & Insurance Power Broker® is an individual who stands out among their peers for the exceptional client work they delivered over the past year. While brokers play many key roles in the insurance industry and risk profession, a Power Broker® award recognizes problem solving, customer service and industry knowledge.
Our goal is to broadly recognize and promote outstanding risk management and customer service among the brokerage community.
Who selects the winners?
Power Brokers are selected by risk managers based on the strength of the testimonials they provide to a team of 15 Risk & Insurance editors and writers.